Bio
« Incorporate, on the limited surface of the picture, the unlimited horizons of the immaterial, in order to immerge the audience into a state of spiritual consciousness that is closer to meditative contemplation than to the simple psychological vision, tainted by the sentimental cogitation of the history of painting. »
What if Christel Delrieu Pétraud was the new Klein, as she makes us penetrate the invisible, the material, the time and the infinity. She allows us to see, through her deconstructions of the infinitely small or infinitely big, things that the human eye cannot usually see.
She thus gives us access to unsuspected parallel universes, by making them palpable. She collaborates with iconic nowadays scientists and has developed a scientific and esthetic matrix language. Her work, as educational as pictorial, teaches us humility and informs us on our relationship to our environment.
Bio
"Intégrer à la surface matérielle limitée du tableau, les horizons illimités de l'immatériel, afin de plonger le public dans un état de conscience spirituel plus proche de la contemplation méditative que de la simple vision psychologique entachée des cogitations sentimentales de l'histoire de la peinture".
Et si Christel Delrieu Pétraud était le nouveau Klein nous faisant pénétrer dans l'invisible, la matière, le temps et l'infini. Elle donne à voir, par ses déconstructions de l'infiniment petit ou de l'infiniment grand, ce que normalement l'oeil humain ne peut percevoir.
Elle nous ouvre ainsi la porte de mondes parallèles insoupçonnés les rendant palpables. Collaborant avec les iconiques scientifiques d'aujourd'hui elle a construit un langage matriciel savant et esthétique. Ses oeuvres autant pédagogiques que picturales nous enseignent l'humilité et le rapport à notre environnement.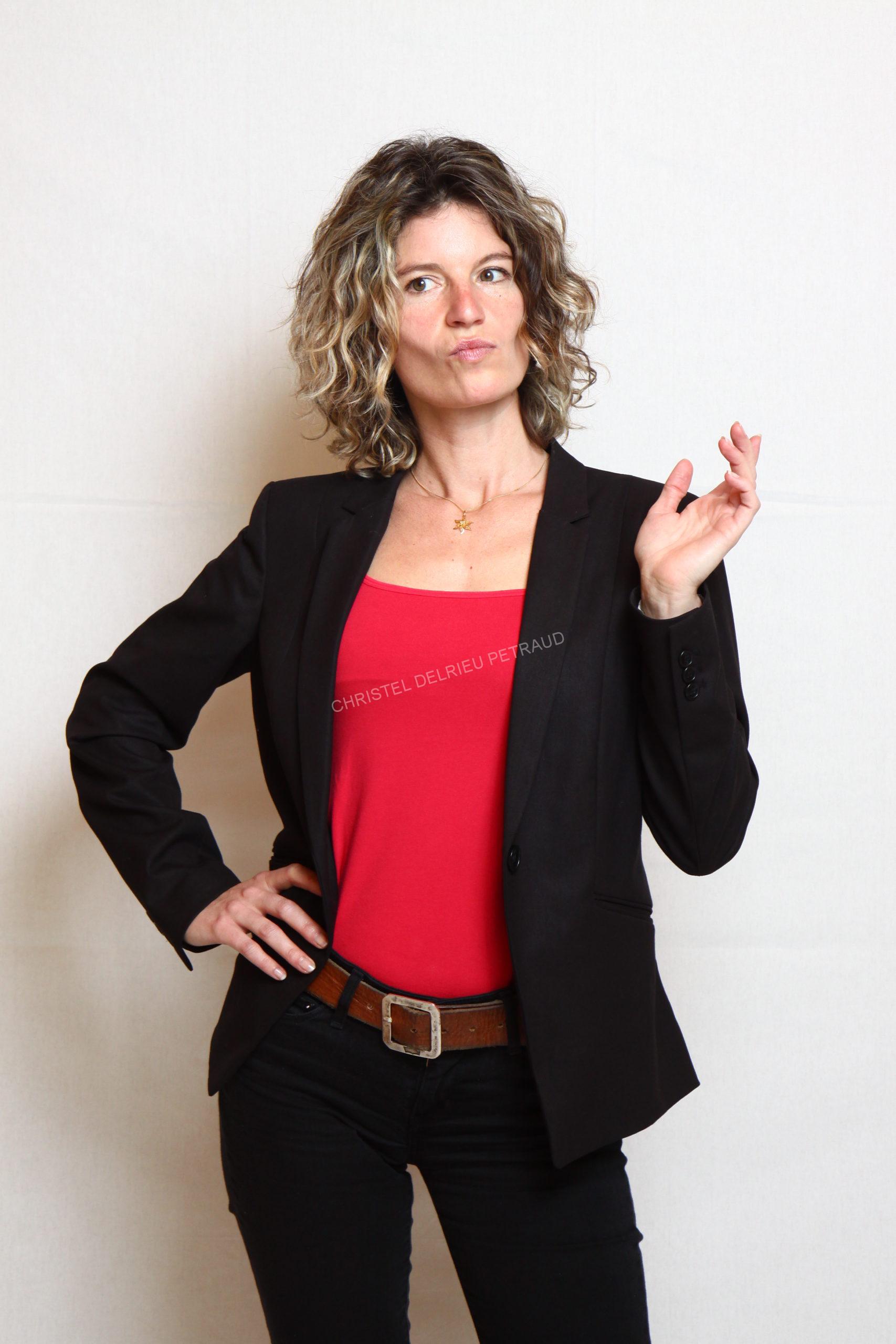 Reviews
"Art is a universal language. It speaks to us, moves us and invokes feelings and emotions within us without ever uttering a word. Christel Delrieu Petraud created her own alphabet to speak back. Her work is incredible on every level."
Fadi Elsalameen, political commentator, op-ed writer, non-resident Fellow at the Foreign Policy Institute at the Johns Hopkins School of Advanced International Studies and businessman, Washington DC

« As in the words of the great Albert Einstein. Imagination is more important than knowledge. After a certain high level of technical skill is achieved, science and art tend to coalesce in esthetics, plasticity and form. The work of Christel Pétraud matches that The greatest scientists as they are always artists as well. »
Newton Howard, doctor, professor, brain and cognitive scientist, Washington DC
Critiques
«L'art est un langage universel. Il nous parle, nous émeut et évoque des sentiments et des émotions en nous sans jamais prononcer un mot. Christel Delrieu Pétraud a créé son propre alphabet pour répondre. Son travail est incroyable à tous les niveaux. »
Fadi Elsalameen, commentateur politique, rédacteur en chef, chercheur non résident à l'Institut de politique étrangère de la Johns Hopkins School of Advanced International Studies et homme d'affaires, Washington DC
« Comme l'a dit le grand Albert Einstein : l'imagination est plus importante que la connaissance. Une fois que l'on a atteint un certain niveau de compétences techniques, la science et les arts ont tendance à fusionner du point de vue esthétique, plastique et formel. L'oeuvre de Christel Delrieu Pétraud correspond à celle des grand scientifiques, puisque, eux aussi, sont toujours des artistes. »
Newton Howard, docteur, professeur, chercheur, spécialiste des sciences cognitives et du cerveau.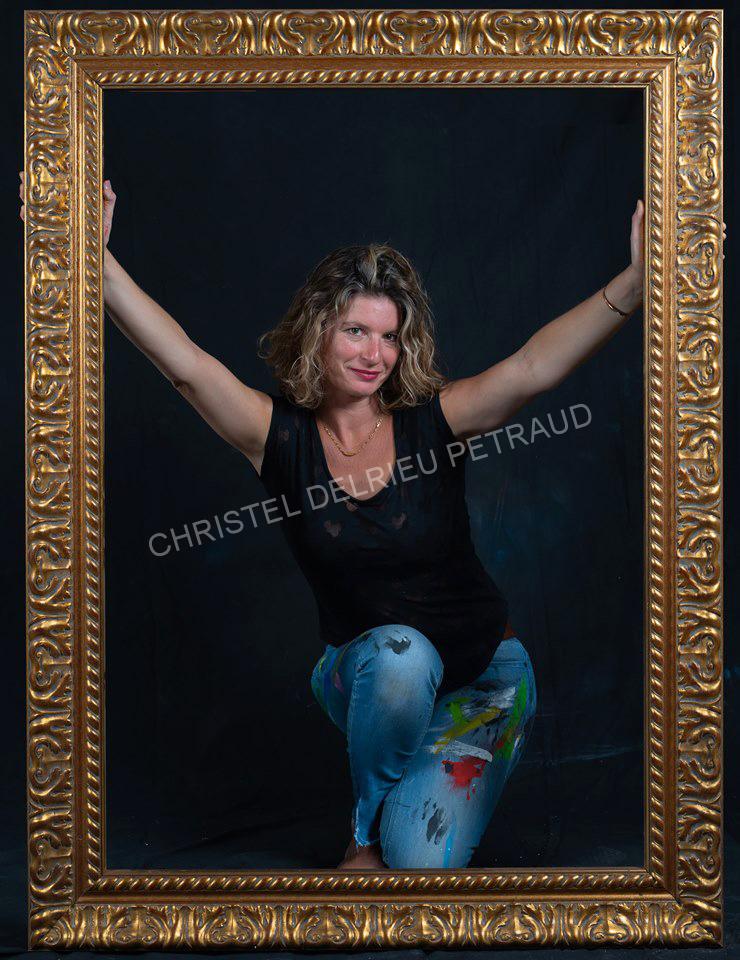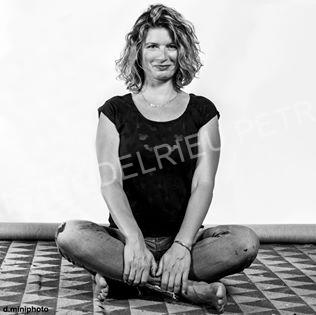 Price / Prix
Gold Medal
Médaille d'or du Foro Europa for Art, Madrid, Espagne, novembre 2016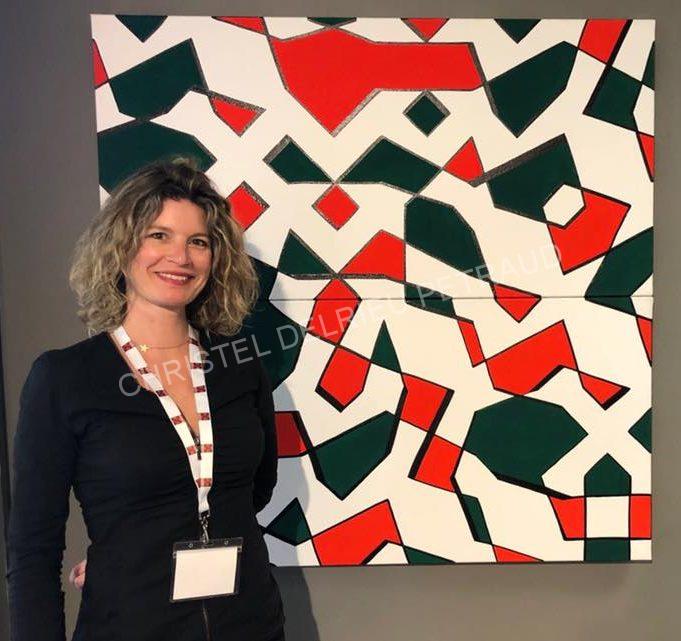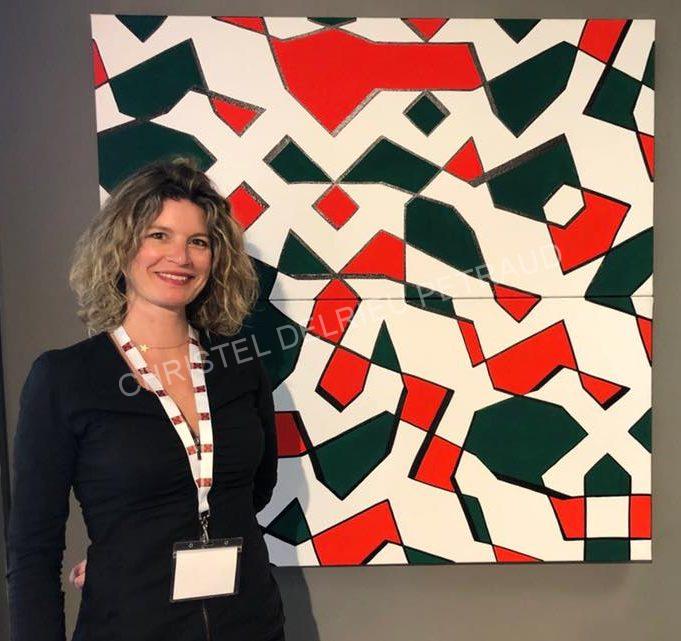 COLLECTION
Palestine MUSEUM USA
Connecticut, USA, april 2018
Events 2021
ARIEL JAKOB Gallery, 28 place des Vosges, Paris, FRANCE
solo exhibition : 1/04/2021 to 10/07/2021
solo exhibition : 10/12/2021 to 15/01/2022
FREDERIC GOT Gallery, rue grande, Saint Paul de Vence, FRANCE
IXIART Gallery,Port St Sauveur, Toulouse, FRANCE
KUNSTHUIZEN Gallery, Leiden – Amsterdam – Breda, THE NETHERLANDS
ART MIAMI 2021, Miami, FLORIDA, USA
Events 2020
Paris Art Fair 2020: Art3F 01/2020, France
Toulouse Art Fair 2020: Art3F 03/2020, France
Artist Day : Galerie Annotiau 07/2020, Rodez, France
Monaco Art Fair 2020: Art3F 06/2020
Nuit d'art invité: 09/2020 Toulouse, France
Nantes Art Fair 2020: Art3F 11/2020, France
Past events
Expositions 2019
Excellence Art Gallery, Marbella, Espagne
Galerie Nicolet, Avignon, France
Galerie Annotiau, Rodez, France
Galerie de l'Estuaire, Honfleur, France
Expositions 2018
Galerie Agama, Toulouse, France
Palestine Museum US, Woodbridge, USA
Gallery Santana Art, Madrid, Espagne
Exposition collective avec Cobalt collectif, Toulouse, France
Expositions 2017
Musée international d'art, Turin, Italie
Art Fair Malaga, Malaga, Espagne
Invité d'honneur aux peintres et créateurs, Grisolles, France
L'Atelier 58, Avignon, France
Art3f Art Fair, Toulouse, France
Galerie Crisolart, Barcelone, Espagne
TORO arte contemporanea, Sessa Aurunca, Italie
Excellence Art Gallery, Marbella, Espagne
La Matrice: Galerie Annotiau, Rodez, France
Autre Noir: Galerie Annotiau, Rodez, France 31e
Foire d'art plastique de La Rochelle, France
Expositions 2016
Artoulouse, Toulouse, France
Galerie Annotiau, Rodez, France
Des artistes se mobilisent autour du vin, Rodez, France
Honneur à la foire d'art St-Jory, Saint-Jory, France
L'Atelier 58, Avignon, France
Festi'arts, Azur, France
Art3f International, Bruxelles, Belgique
Art3f Toulouse, Toulouse, France
Expositions 2015
Galerie de l'Artelier, Tarbes, France
Galerie Artiempo, Toulouse, France